Application & Installation
Installing Stained Glass
Stained Glass can be installed or hung. Framed in wood or left with zinc came. Installed stained glass is weatherproof and can be used as a stand alone window. It is recommended, however, to install a tempered glass window pane on the outside of the building if insulation is a factor.
Stained glass can be installed on the inside of a pre-existing window panes. Small clear clips are screwed on to hold the panel in place. A molding can be applied to hide the clips and frame.
Kitchen cabinets can be refaced with wonderful stained glass panels. Elegant bevel or colorful patterns, the choices are infinite.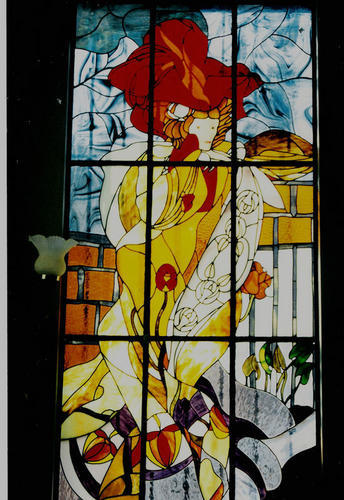 .
My Contact Information
San Antonio, TX